An actress, producer and director by profession, Grace Swe Zin Htaik became a social activist by choice and a media person by "luck."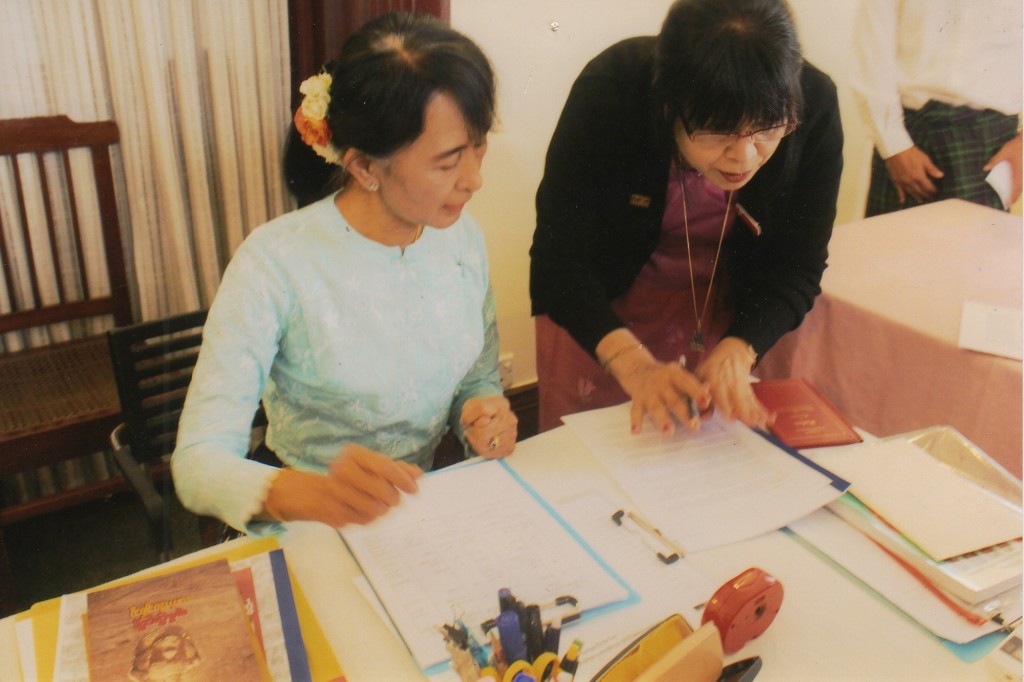 A Myanmar Academy Award-winning actress, she performed in over 200 films. She currently works with Population Services International, an international NGO focusing on sex and HIV/AIDS education in Burma. Since 2007, she has acted as an Ambassador for Peace for the New-York-based Universal Peace Federation.
Grace graduated from State High School No. 2 Sanchaung and subsequently attended the Rangoon Institute of Economics, graduating in 1977 with a bachelor's degree in commerce. She also got a degree from the Alliance Française (Yangon) in 1989 and trained in special content media at the University of Southern California (Los Angeles) in 2002. She received a superior diploma from the International Institute of Abhidhamma, Yangon, in 2011
From 1971 to 1991, Grace was actively involved in the making of over 200 films as an actress and over 100 video productions, including three TV series as a producer and director. She won the Burmese Academy Award for best performance in 1977.
As a manager and administrator, her responsibilities have included developing concepts, screenwriting, story-boarding, production design, finance scheduling, producing, editing and post production, as well as obtaining censor approval, distribution and airing through national TV stations. She also acted as a liaison between the local government and production teams.
As a media expert, she has participated in organizing international events as diverse as film festivals in Mumbai and Hyderabad (India), a film symposium between Korea and Myanmar, media workshops in Bangkok, piano concerts in France, social mobilization projects for Unicef, seminars on intellectual property rights in Hong Kong and Yangon, AIDs conferences in Myanmar and South Africa.
About her work on behalf of health education, she stated: "As an actress known to many people, I have faced many social and cultural constraints. When I talked about condom use and sex education, people looked at me and my works with curiosity. The government watched what I was doing and saying. Even my family told me not to do such work, which they considered shameful. Nevertheless, I continued my campaign. I have tried to push open the closed doors, and the doors have gradually begun to open."