Filmmakers Michael and Carole Wilson traveled to Myanmar in 2014 to document the revival of the pro-democracy movement. The film MYANMAR UNVEILED reflects the hopes and uncertainties of that time. Tragically, the developments that marked the first steps toward democratization and national reconciliation have been overturned. On February 1, 2021, the military staged a coup that has reinstated a reign of terror that grows more brutal by the day.
MYANMAR UNVEILED is an emotional journey into a country, formerly known as Burma, that had been sealed off from the international community for over 60 years by a brutal military dictatorship. It is entering the modern world following surprising reforms in 2011 – greater freedom of press, the opening of trade with the international community, and the release of many political prisoners – but the country's fate still hangs in the balance as civil war and ethnic cleansing stain the progress of the pro-democracy movement.
As seen through the eyes of prominent pro-democracy leaders who had recently been released from prison or returned from exile, the film reveals a country undergoing major political and economic changes. Our witnesses express the wish for the spirit of peace and reconciliation to prevail during their country's tumultuous transition from a military regime to quasi-democracy.
Despite the optimism of the 2015 election, a pall still hangs over the country as ethnic cleansing of the Rohingya (a Muslim population) continues under the direction of the Burmese military and nationalist Buddhist monks. While Aung San Suu Kyi's National League for Democracy achieved a majority in the 2015 elections, her reluctance to speak out against genocide, and growing restrictions on the nascent free press, diminish the joy of victory. In reality, the military still maintains control over the most important sectors of government. In the aftermath of the 2020 elections, in which the National League for Democracy won yet more seats in Parliament, the military staged a violent coup, snuffing out any hopes for freedom. Many of the film's interviewees are now back in prison, in hiding, killed, or in exile.

THE FILMMAKERS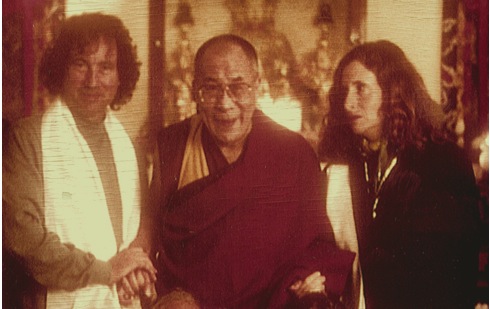 Michael Henry Wilson and Carole J. Wilson have always been deeply interested in the spirit of forgiveness and reconciliation. They saw Myanmar Unveiled as the third part of a trilogy: In Search of Kundun exemplified the wisdom of the Dalai Lama and Reconciliation: Mandela's Miracle celebrated Nelson Mandela's brilliant statesmanship. They hoped that Myanmar Unveiled would be yet another example of the spirit of reconciliation. Tragically, this will not be so.
To learn more about the British colonization of Burma and its damaginglegacy, click on this red link.
THE LEGACY OF COLONIALISM